Sigma Slim implant is an implant with an internal hex connection 2.0 mm.
Country of origin. Made in Germany.
Sigma Slim Design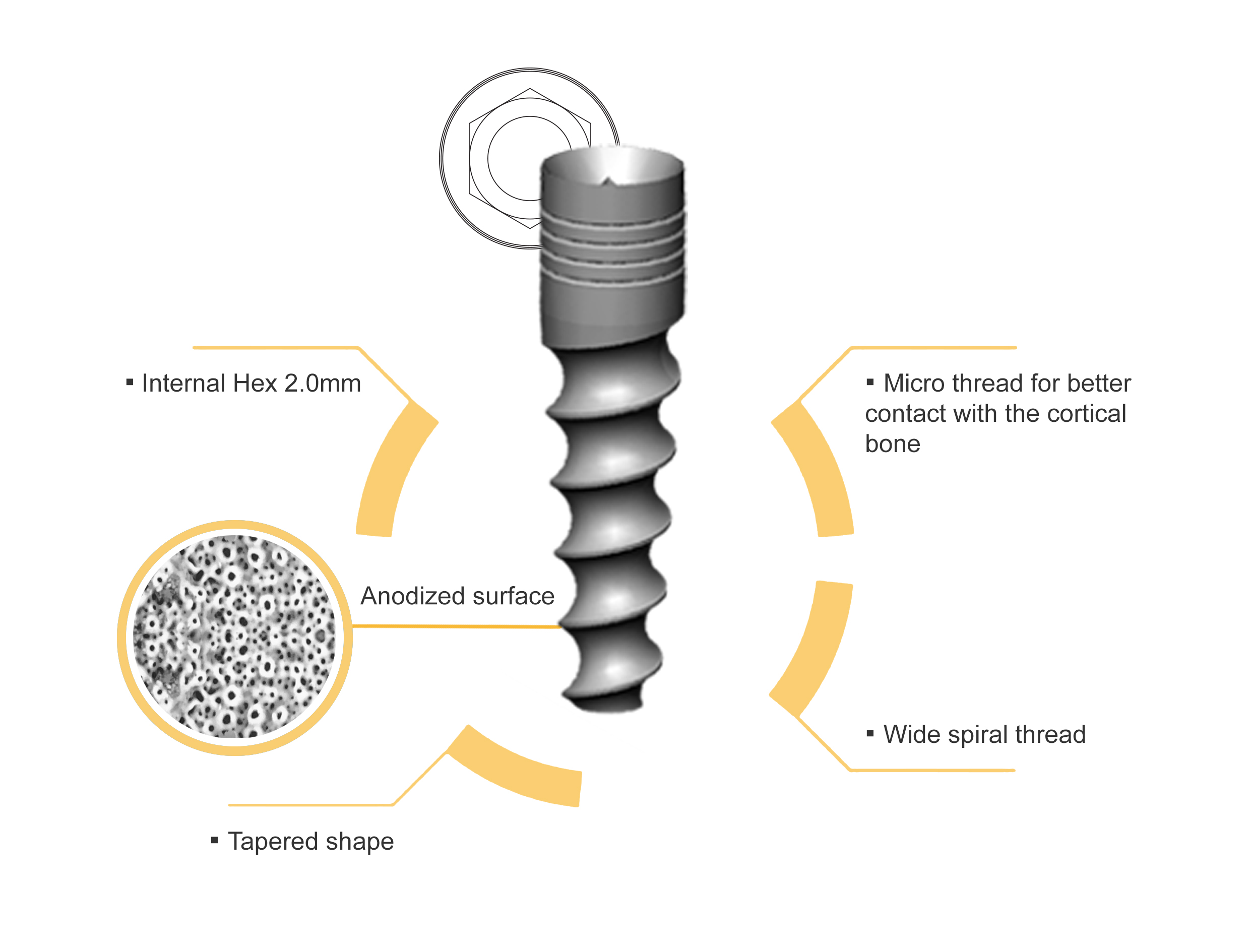 Implants sizes.
Implant Sigma Slim
D/L, mm
10
11,5
13
16
3,0
✔
✔
✔
✔
Material. Sigma Slim Implants are manufactured of Grade 5 Titanium. Grade 5 Titanium alloy Ti-6Al-4V offers its high strength at a light weight and high corrosion resistance.
Surface. Anodized surface with high hydrophilic properties.
Clinical cases. Sigma Slim is used for installation in an anterior area in cases of narrow crest or between closely adjacent teeth (implants) as well as between permanent implants for temporary restoration.
Platform. Internal hex 2.0mm.
Compatibility. Sigma Slim Implants have their own suprastructures and tools
Quality standards: CE certificate, ISO 13485:2003

Orthopedic elements. Sigma Slim Implants System has all necessary suprastructures: healing abutments, implant replicas, impression copping's, ball attachments, plastic abutments, etc.
Tools. A wide range of instruments, drill bits, drivers, wrenches, etc.
Guarantee.
Sigma Dental Implants have a lifetime warranty. In case of rejection, we are obliged to replace the damaged implants for free (to find the exchange procedure see the Returns & Exchanges
page
)
Delivery.
Worldwide delivery within 2-9 business days. We send orders from warehouse in Germany. Our shipping partners: FedEx, DHL. Free shipping for orders over 600€
more details
Customer service.
Please do not hesitate to contact us with questions about products, price or terms of our Online store. Our e-mail is
sigma.implants@gmail.com
, tel.
+44 020 329 000 40
, and also you can apply to the online chat on the website, via
WhatsApp
or write us through the
contact form